Coviccine® --Recombinant COVID-19 Vaccine (Sf9 cell) by WestVac Biopharma is Available for Vaccination in Beijing
As the patitents infected in the first major wave of COVID-19 last year have recovered, people are seen in the public space without wearing masks, triggering a debate on the social media. In the statement recently released by WHO, the COVID-19 pandemic is declared to continue to constitute a "public health emergency of international concern (PHEIC)".
According to LIU Zhaoqiu, Director of the Department of Preventive Healthcare, Beijing Huaxin Hospital (Tsinghua University First Hospital), after the initial infection with SARS-CoV-2, specific antibodies will be produced in the body, but over time, the protection of antibodies will decline. If the patient has a weak immune system and pays less attention to personal protection, the chances of a second infection will increase; it is necessary to give a second booster dose to the population in a timely manner.
How to choose among the various booster vaccination strategies? The Immunization Schedule for Second COVID-19 Booster Dose (hereinafter referred to as "the Immunizaiton Schedule" ) specifies that preference will be given to sequential booster vaccination, or a second booster dose with a vaccine containing or having good cross-immunity to Omicron variant. A sequential booster means that the fourth dose is given with a different type of vaccine than the first three doses. Some clinical trials on sequential booster vaccination have shown that heterologous booster vaccination resulted in longer, broader and more durable immune response, which is one of the key reasons why the national authority is promoting a second dose for sequential immunization," said LIU Zhaoqiu.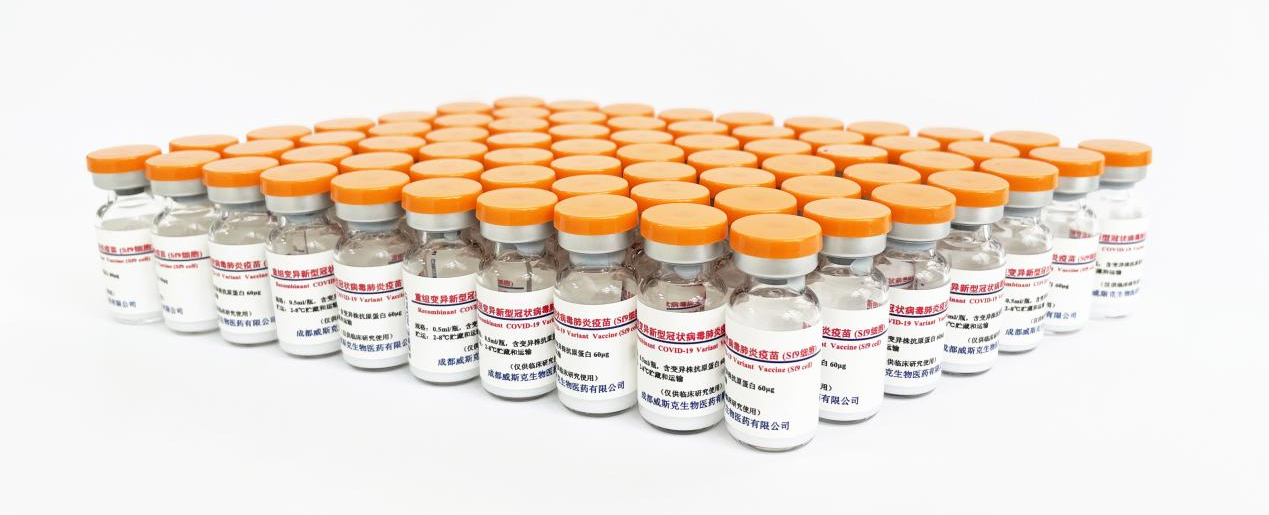 Under the national deployment, various localities are rolling out continuous COVID-19 vaccination with a better vaccine choice for the public, i.e. "3 doses of inactivated vacine+1 booster dose of Coviccine®-Recombinant COVID-19 Vaccine (Sf9 cell) by WestVac Biopharma" recommended in the Immunization Schedule. Coviccine® is jointly developed by WestVac Biopharma and West China Hospital of Sichuan University, which is the first recombinant COVID-19 vaccine (Sf9 cell) in China of good cross-immunity to SARS-CoV-2 variants such as Omicron, showing exceptional protection efficacy, good safety profile and tolerability in sequential booster vaccination among key populations such as population at high risk of infection, elderly population of 60 years and older, and population with underlying conditions.
It is reported that Coviccine® has been delivered to the vaccination sites in several districts and counties in Beijing. Local residents eligible for vaccination may inquire information at the nearby site and make an appointment for vaccination. Since the approval for emergency use by the national authority in December 2022, Coviccine® has been on the vaccine procurement list in the bidding process in over 20 provinces, offering a better vaccin choice for the residents, and contributing WestVac Biopharma's efforts to fight against COVID-19.
More Information
WestVac Biopharma Co., Ltd. is an innovative biopharmaceutical company integrating vaccine R&D, production and sales, and has been successfully selected into the list of unicorn companies for two consecutive years from 2021 to 2022. The company has a mature insect cell expression platform, bacterial vaccine platform, mRNA vaccine platform, novel adjuvant platform, tumor vaccine and immunotherapy platform, with more than 20 pipelines including COVID-19 vaccine, multivalent influenza vaccine, herpes virus vaccine, tumor immunity preparations. WestVac has established a well-equipped production and quality management system. It has built a production base with an annual production capacity of 600 million doses of vaccine in Chengdu Tianfu International Bio-town, completed the construction and verification of the GMP production workshop, and obtained the "Drug Manufacturing License". In addition, the Guangzhou production base of an annual capacity of up to 500 million doses is also under construction.