WestVac Biopharma Obtained "Accreditation Certificate of Foreign Drug Manufacturer" in Japan
As the first Chinese research-based drug manufacturer to conduct vaccine clinical trials in Japan, WestVac Biopharma has recently obtained the "Accreditation Certificate of Foreign Drug Manufacturer" issued by the Ministry of Health, Labour and Welfare of Japan. Despite Japan's stringent review and regulatory system, WestVac Biopharma has made breakthroughs one after another in the clinical trial application and registration of its COVID-19 vaccine in Japan.
A foreign manufacturer (a person/a company) intending to manufacture drugs, or quasi-drugs in foreign countries and export them to Japan, is required to be accredited by the Minister of Health, Labour, and Welfare as an "Accredited Foreign Manufacturer", specified in Article 13-3 of PAL, in the same way that a Japanese manufacturer is licensed.; hence, foreign manufacturer accreditation is a prerequisite for the commercialization of a foreign drug product in Japan. The accreditation WestVac Biopharma has obtained is a significant step toward the commercialization of its COVID-19 vaccine in Japan. It implies the Japanese authority has acknowledged its COVID-19 vaccine 's safety and efficacy as well as its standardized production management and process, production capability and quality, equipment and environment. It demonstrates that WestVac Biopharma is now the world-class vaccine manufacturer in the field, that could expedite the commercialization of Chinese vaccines in Japan.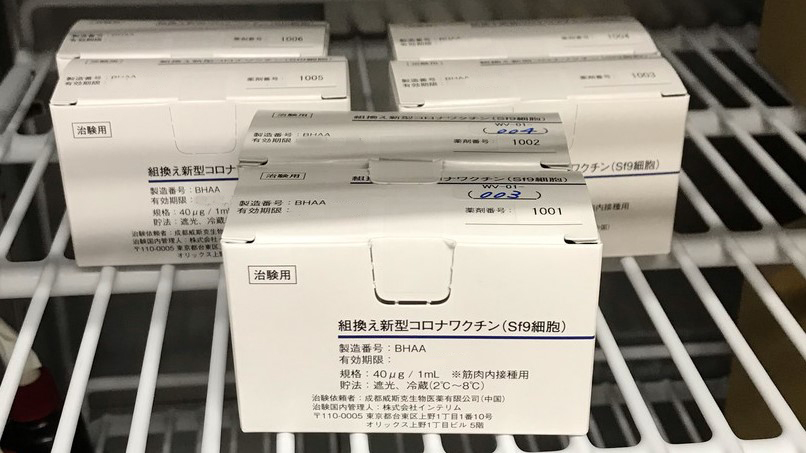 A global multicenter Phase III clinical trial has been launched in multiple countries for Coviccine® --Recombinant COVID-19 Vaccine (Sf9 cell) developed by WestVac Biopharma and West China Hospital of Sichuan University, nearly 40,000 subjects have been enrolled. The clinical trial in Japan for marketing purposes has been concluded. It is the first Chinese COVID-19 vaccine to enter clinical trial in a developed country. The trial has demonstrated exceptional safety and immunogenicity. In December 2022, Coviccine® has been approved by the national authority for emergency use and already been on the vaccine procurement list in the bidding process in over 20 provinces in China.
In addition to Coviccine® --Recombinant COVID-19 Vaccine (Sf9 cell), the Recombinant Variant COVID-19 Vaccine (Sf9 cell) against variants including Omicron developed by WestVac Biopharma has recently received the Approval for Clinical Trial by NMPA, the phase I/II clinical trials will soon begin. In the meantime, WestVac Biopharma has made tremendous progress in developing the trivalent recombinant protein COVID-19 vaccine, the first trivalent recombinant protein vaccines targeting XBB.1.5 and BA.5 in the world, and is striving to fulfill the national approval requirements as soon as possible.
More Information

WestVac Biopharma Co., Ltd. is an innovative biopharmaceutical company integrating vaccine R&D, production and sales, and has been successfully selected into the list of unicorn companies for two consecutive years from 2021 to 2022. WestVac Biopharma has a mature insect cell expression platform, bacterial vaccine platform, mRNA vaccine platform, novel adjuvant platform, tumor vaccine and immunotherapy platform, with more than 20 pipelines including COVID-19 vaccine, multivalent influenza vaccine, herpes virus vaccine, tumor immunity preparations. The company has established a well-equipped production and quality management system. It has built a production base with an annual production capacity of 600 million doses of vaccine in Chengdu Tianfu International Bio-town, completed the construction and verification of the GMP production workshop, and obtained the "Drug Manufacturing License". In addition, the Guangzhou production base of an annual capacity of up to 500 million doses is also under construction.